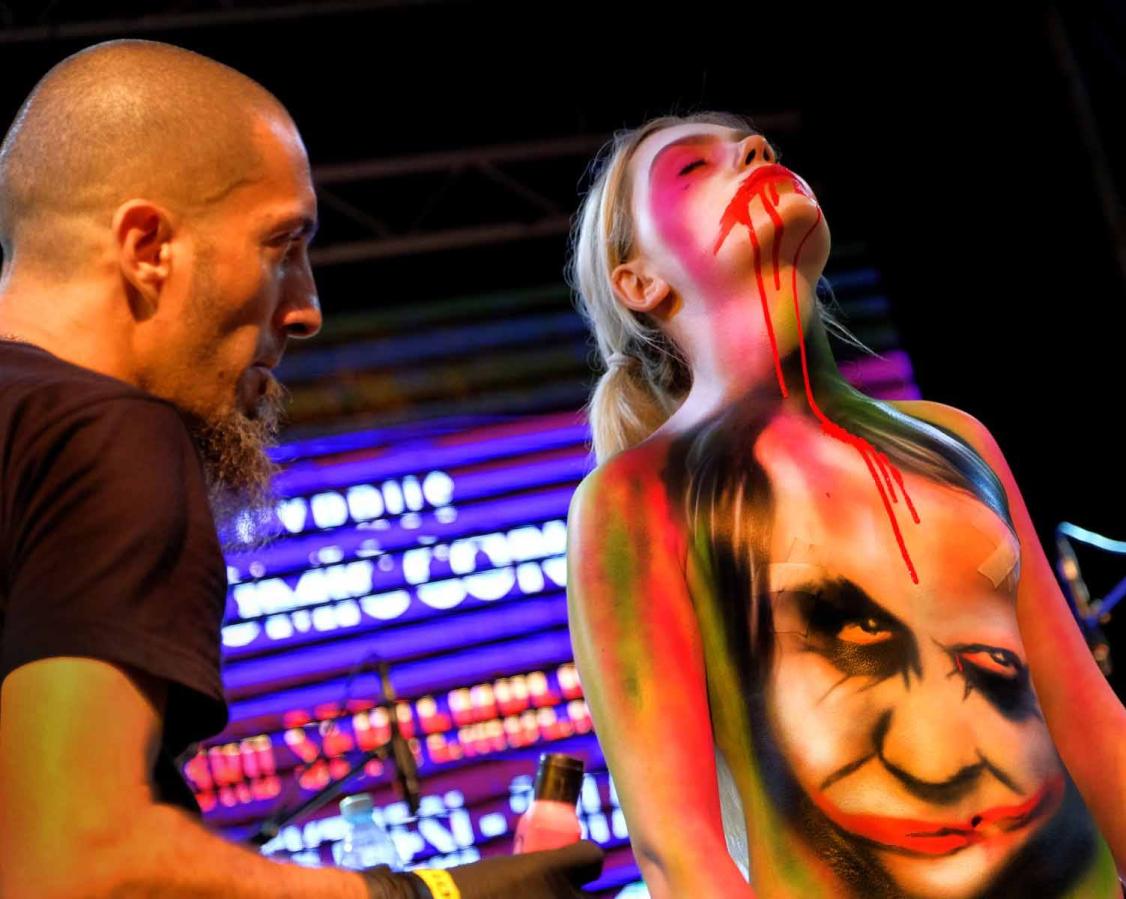 AnexitiloN (Savvas Koureas) belongs to the new generation of contemporary artists. He was born in Nicosia on May 25, 1977. He studied at the atelier of the known artist Lefteris Economou, and then he continued his studies in the fields of 'Mechanical Engineering' and 'Design & Technology'.
Speaking about the artist's work, it is expressed by painting, drawing, airbrushing, designing (product – graphic – interior) and by art installations.
According to each project, he works with a variety of techniques and means of presentation, for achieving the best possible aesthetic outcome.
His work consists of personal approaches through the fine arts, the applied arts and the philosophy of aesthetics. Whether his approaches are either conventional or avant-garde, Savvas Koureas creates without any ideological barriers, always with respect for people, history and culture.
AnexitiloN will be joining our CCC Outdoor Festival presenting his unique Body Airbrushing Performance Show on alternative styled models on Saturday, 20th of April at 20:15-21:45.
Visit AnexitiloN's website, Facebook page and YouTube channel.