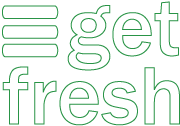 Get Fresh
Get Fresh is a healthy fast food joint specializing in the delivery and take away of sandwiches, salads, freshly squeezed juices, coffee and soups.
You can find them at Nicosia Centre (4DE, Andrea Demetriou street) and at the business district (2, Limassol Avenue). Get Fresh accepts orders by phone (22437374) or by email (order@getfresh.com.cy).
Make sure to visit their official Facebook Page!