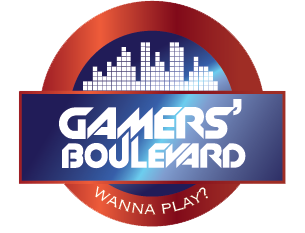 Gamers' Boulevard
https://www.gamersboulevard.com
Gamers' Boulevard is the leading gaming retailer in Cyprus. In GB you can find amazing products and geekery, such as t-shirts, accessories and collectibles from the gaming, comic book and movie worlds!
GB is the first online shop which specializes not just in video games but in everything to do with them – whether it's clothing or other memorabilia. GB is here to "reinforce" your passion about your favorite game, movie, or comic!
Other than the online store, GB has three physical stores in the cities of Nicosia, Limassol and Larnaca where you can find products from various geeky brands such as Assassin's Creed, Watch Dogs, Super Mario, Star Wars, Deadpool, Batman, Superman, Game of Thrones etc!
The company was created by passionate gamers and is in perfect position to fully understand its customers' needs and demands. It aims to offer always friendly and approachable service with the utmost quality possible.
For more information, visit the company's website.
Gamers' Boulevard Locations:
Nicosia: 6-6A Konstantinou Palaiologou Avenue (Eleftheria Square) – tel 99 300 502
Larnaca: 10, Grigori Afxentiou Avenue – tel 96 548 788
Limassol (new location): 161, Archbishop Makareios Avenue tel.: 96 354 774